Charity is a social cause. During its development, the company actively participates in the social and public welfare activities, fulfill its social responsibility and its charity mission.
To help the those children who dropped out due to poverty return school, the company set up a special foundation to help the poverty students in September 2006. Chairman Jiang Chun takes the position as president of the foundation. The company has donated annually for 10 years. Mr. Jiang Chun also advocated and set up a scholarship to sponsor excellent poverty students. As of the end of 2015, the foundation has provided student subsidies of 2,209,000 Yuan for 1,193 students; 495 students have gained total 415,000 Yuan's scholarship for their further study.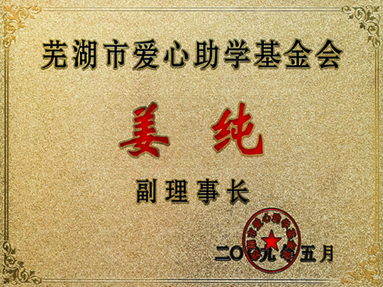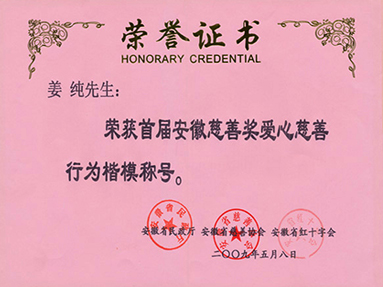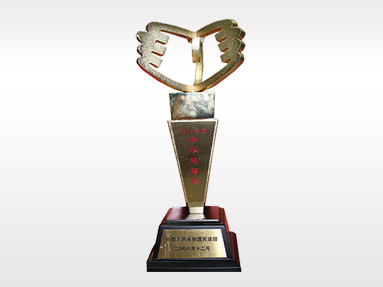 In addition to the education donation, the company also contributed for fighting the SARS, earthquake and disaster relief, and poverty aid, orphan aid and handicap aid. Chairman Jiang Chun also acted as Vice Chairman of Wuhu Aixin Education Foundation, Vice Chairman of Wuhu Charity Federation, and Member of China Society for Promotion of the Guangcai Program, etc. For many years, he is making efforts to lead the company to build a harmonious society with the attitude to give back to society.
The company's participation in charity and public welfare has gained the recognition of the government and the society. The company has been awarded the title of Advanced Unit in the Earthquake and Disaster Relief. Chairman Jiang Chun has also been awarded various honors like China Charity Award - Model Philanthropist, Outstanding Contribution (Individual) Award, Anhui Charity Award - Model Philanthropist, etc.
In the future, the company will contribute more for the charity cause and give back to the society.